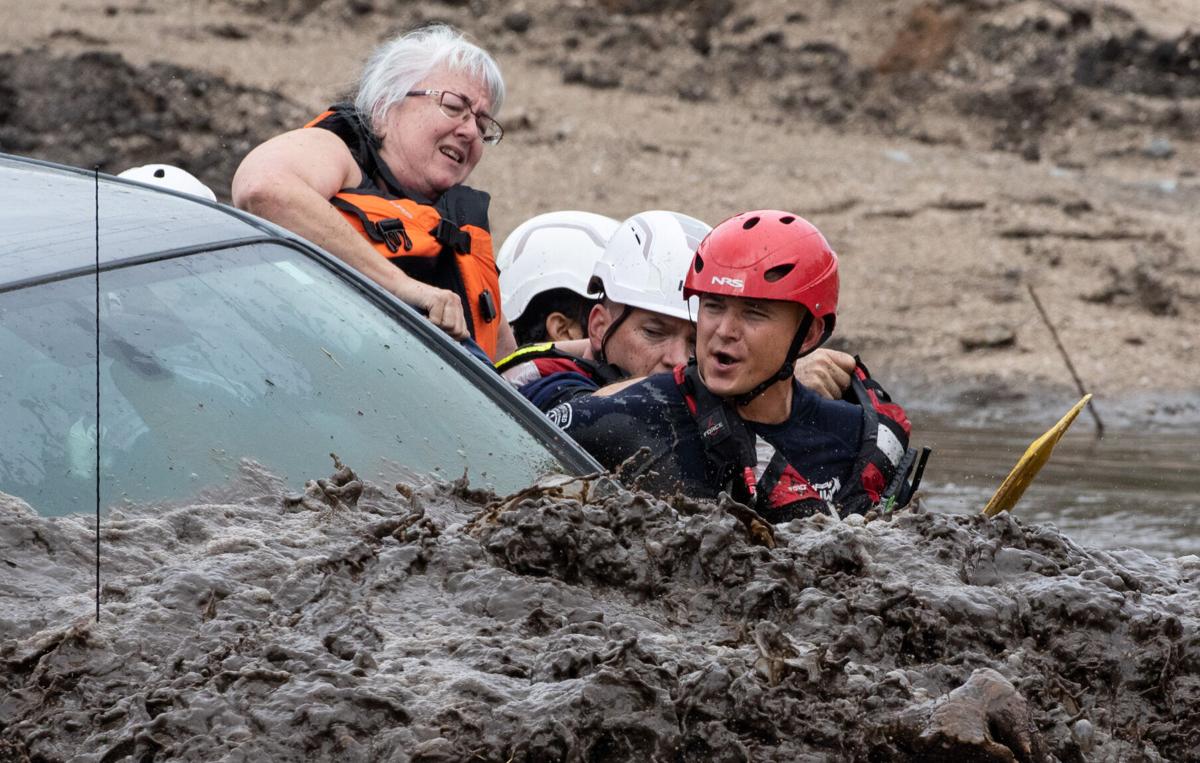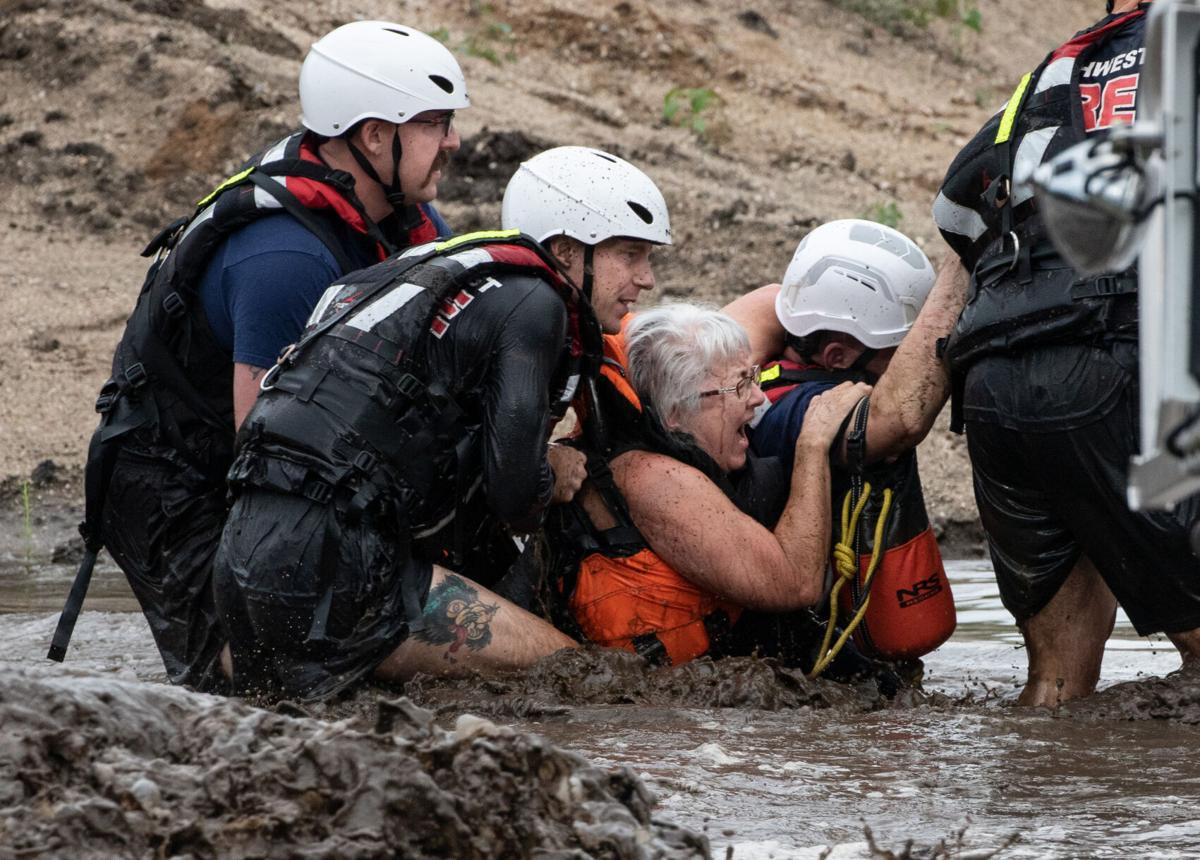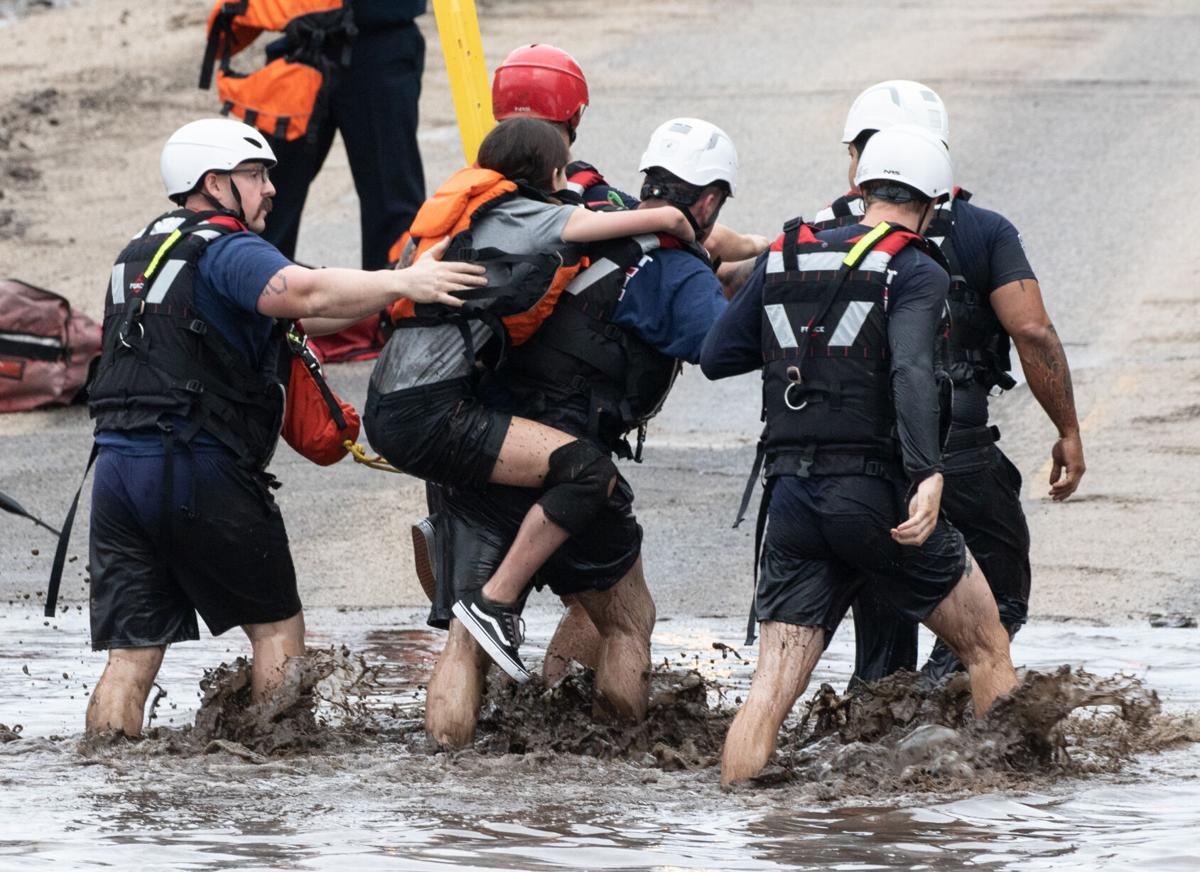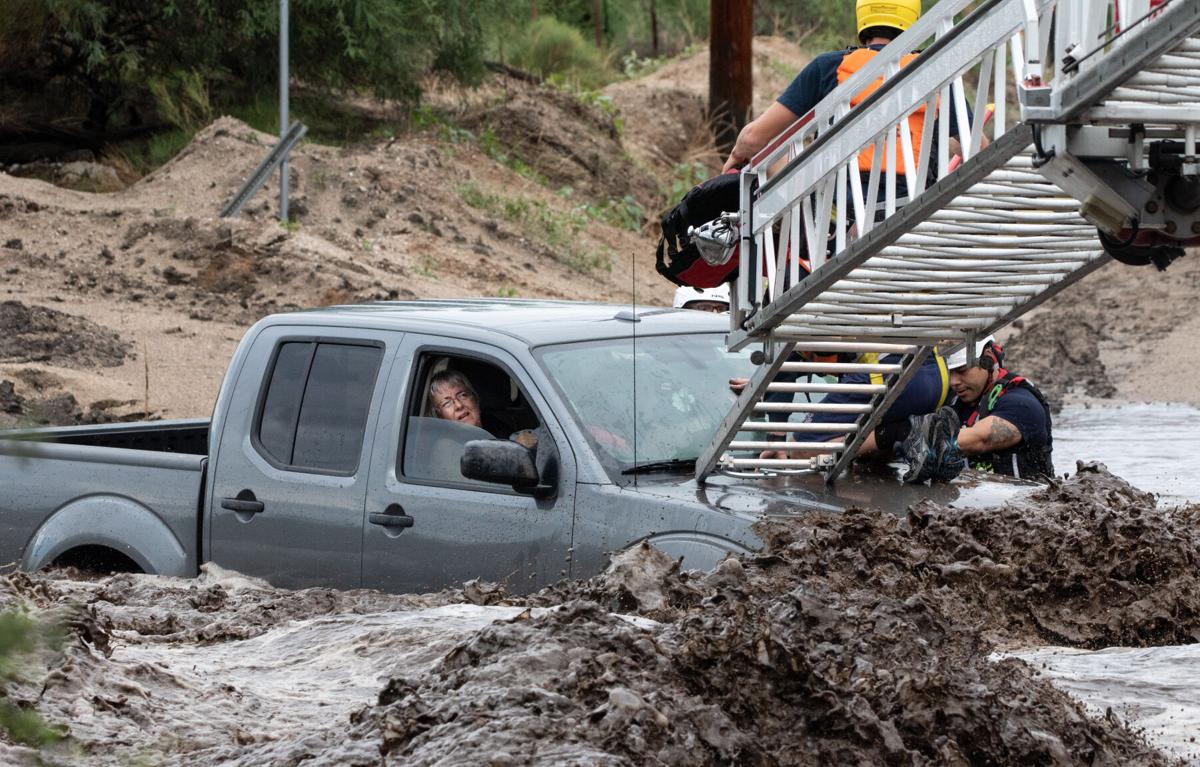 Localized torrential downpours Tuesday morning resulted in flooded washes in portions of Tucson and swift-water rescues.
More than an inch of rain fell in areas north and northeast of Tucson, said Lance Tripoli, a meteorological technician with the National Weather Service in Tucson.
"Some areas on the lower backside of Mount Lemmon had in excess of 3 inches of rainfall," Tripoli said.
The weather service issued flash flood and urban and small stream flood advisories for the region throughout the morning.
Still, the heavy rains proved dangerous for some morning commuters.
Firefighters from Golder Ranch Fire District and Northwest Fire District rescued three people from a pickup truck stuck in the swollen Cañada del Oro wash at West Overton Road east of North La Cholla Boulevard.
Crews initially tried to extend an engine's ladder to the truck, but rapid waters made the vehicle unstable and unsafe to get the occupants to safety.
Instead, a team of five rescuers waded through the water to get the occupants out of the flooded wash.
In the same wash, the driver of a second vehicle was able to escape from the wash without assistance, Golder Ranch said on its Twitter account.