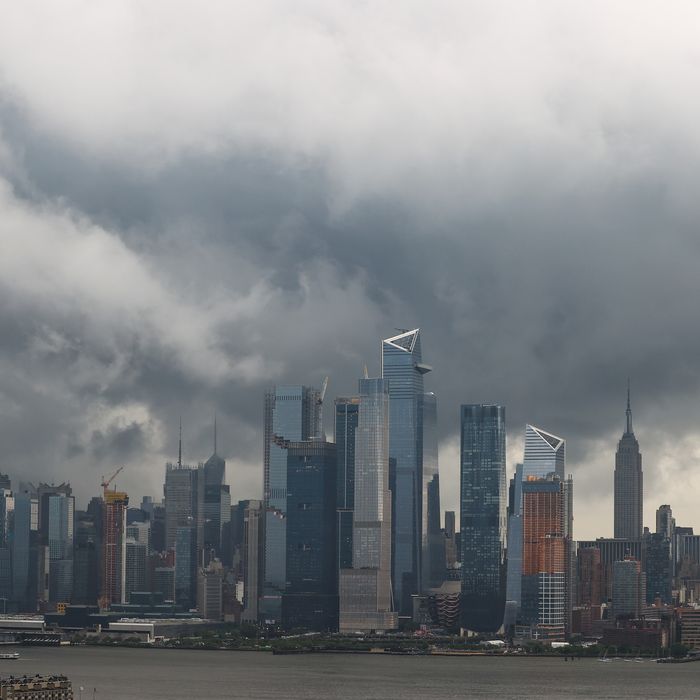 Photo: Anadolu Agency via Getty Images
On Thursday night, New York City residents received an emergency alert from the National Weather Service warning of flash-flood conditions until around 7 p.m. But many commuters didn't need a message on their phone to see the imperfect conditions around them. With nowhere for the heavy rain to go amid all the concrete, water poured into major streets and at least one subway station. Other, stranger conditions were seen as well:
Multiple videos were taken at the 157th Street station, where a pond-size puddle collected at one of the entrances:
Even more rain is expected this weekend with the remnants of Tropical Storm Elsa hitting New Jersey and New York City in the early hours on Friday. The National Weather Service estimates between one and three inches in addition to the 1.5 inches that came down on Thursday.