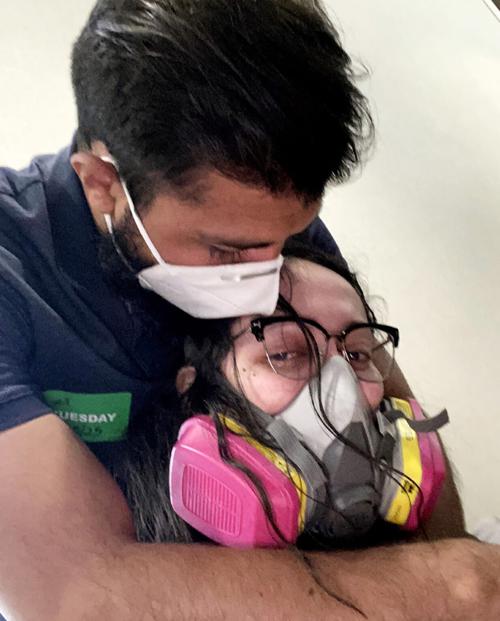 Claudia Gutierrez had recently married, bought a new home and was excited about this next stage in her life. 
Now she's fighting daily to get back to the way she was before COVID-19.
Gutierrez, 28, started having symptoms in late December 2020, and tested positive Jan. 1. She was never really that sick: It was more like a bad cold, she says, and in no way as bad as the COVID long-haul symptoms she has now.
Terri Boitano, 62, was a swimmer and cyclist who most likely had asymptomatic COVID-19 in March 2020, not realizing anything was amiss with her health until early May that year. 
And Tara Elliott, 46, did have a bad cough and fever when she got sick early in the pandemic, but she thought that was the extent of it — until three months later. 
These Tucson women are examples of what University of Arizona health researchers found in a recent study on non-hospitalized COVID patients: The majority of individuals who experience mild or moderate COVID-19 infection also experience long COVID, or persistent sickness more than 30 days after they test positive.
"Wake-up call"
While other long-COVID research has typically focused on hospitalized patients with severe infections, this study published in early August looked at those who never had severe symptoms — or any symptoms at all.

Since May 2020, researchers followed over

…